THE PLATTERS "GOLDEN ERA" TRIBUTE PAGE
<![if !vml]>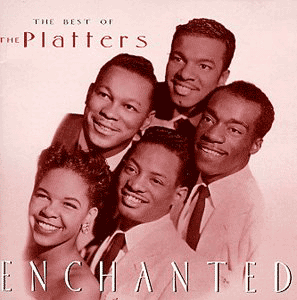 <![endif]>
Why is this page called the Platters "Golden Era" page? Well, it's because every musical group has a period of time where they made their best music. The Platters, more than most groups, made their classic recordings during a specific era and had specific group members who made the music "magic". Below I will discuss the great music that the Platters produced during their "Golden Era".
Larry Matthews
<![if !vml]>

<![endif]>
---
<![if !vml]>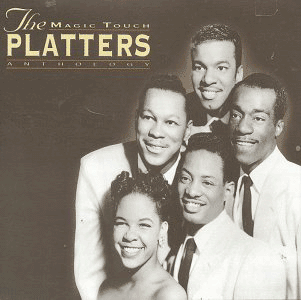 <![endif]>
In 1955 the Platters made their first hit record "Only You", and I was only 4 years old. It was not until a year later that I discovered Rock and Roll, thankfully through seeing Elvis Presley on TV. That appearance and the song "Hound Dog" opened up Rock and Roll to me. Most rock songs and groups went over my head and I gave them no notice until about the late 50's and early 1960's. That was when I really discovered people like Lloyd Price, The Coasters and the Platters.
I always thought The Platters were great. The lead singer, Tony Williams had a wonderful voice and that voice separated The Platters completely from the other rock stars of the era. How could you sing better than Tony Williams?
That is why I am making this page! Those songs recorded by Tony Williams and the rest of The Platters are absolutely perfect and a complete joy! I am glad to know that I am not the only one who feels this way. Over the years The Platters (in their various incarnations) have recorded over 400 songs and sold over 80 million records. But I am willing to bet that 99% of the record sales resulted from sales of the songs that were recorded by Tony Williams and The Platters between 1955 and 1960. In 1960 Tony left to pursue a solo career and Sonny Turner took over as lead singer. Many personnel changes have occurred since then.
THE SAD TRUTH: While others who participated in the group since 1960 were highly talented and even had some hit records, the fact is that the group has never achieved the "magic" and perfection of when Tony Williams fronted the group for those 6 years. That is why this web site only discusses those persons, and those hits, that were part of The Platters history between 1955 and 1960.
<![if !vml]>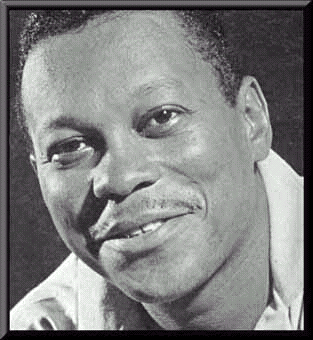 <![endif]>
TONY WILLIAMS
The Platters were formed as an amateur group in Los Angeles in 1953. They consisted of Cornell Gunther, Joe Jefferson, Alex Hodge and Herb Reed. The name came from the term most DJ's used at the time to describe the records they played - A Platter.
Buck Ram, a songwriter and manager from Chicago signed the group in late 1953 and was able to negotiate a contract with Mercury Records in 1955.
By that time, when the Platters switched from amateur to professional, many personnel changes had been made. By1954 the group consisted of Tony Williams, David Lynch, Paul Robi, Herb Reed and Zola Taylor.
Buck Ram did very well with the group. In addition to being the manager, he also wrote some of their hits.
The group appeared in 27 movies such as "Rock Around the Clock" and Europe by Night".
In later years their music appeared in a much more classic movie, 1973's "American Griffiti", where two of their songs, "Smoke Gets In Your Eyes" and "Only You" were very important parts of the movie. They still sounded great and wonderful, even after 16 years.
On January 2, 1981, David Lynch passed away. On February 1, 1989, Paul Robi died. And on August 14, 1992, Tony Williams died of emphyzema. As far as I know both Zola Taylor and Herb Reed, the only original member, are still alive.
In 1990 the group was inducted into the Rock and Roll Hall of Fame. I am glad to see that Tony Williams lived to see the honor happen.
<![if !vml]>

<![endif]>
---
<![if !vml]>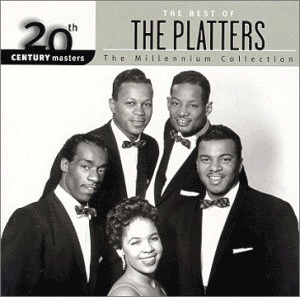 <![endif]>
Unfortunately, the history of The Platters over the past several decades has been very sad. It has been infiltrated with many groups trying to take over the good name of The Platters. Most of those group members have had nothing to do with the formation of the original group. It has also been fouled by many law suits over who has the rights to use The Platters's name. Right now there must be at least 4 or 5 groups using various names similar to "The Platters" while trying to cash in on the hits that Tony Williams and his group members recorded 40+ years ago.
I think that's sad and I would never go see any of these pseudo Platters groups. Hearing The Platters without Tony Williams would be the same as hearing Creedence Clearwater Revival without John Fogerty, Jay and the Americans without Jay Black (another INCREDIBLE singer!) or hearing Steppenwolf without John Kay. It just ain't the same!
MY FAVORITE PLATTERS SONG!:
Yes, even though I love all of the 10 songs I list below, I do have a favorite. I feel it represents the ultimate example of how great Tony Williams's voice really was. It shows it's great beauty and range and I will always love MY PRAYER!
<![if !vml]>

<![endif]>
---
THE SONGS
1. ONLY YOU (AND YOU ALONE) - A million seller song that hit #4 on October 1, 1955. Written by Buck Ram.
2. THE GREAT PRETENDER - A #1, million seller song, also written by Buck Ram. Peaked on December 24, 1955.
3. (YOU'VE GOT) THE MAGIC TOUCH - A #4 song that topped out on March 31, 1956. Written by Buck Ram.
4. MY PRAYER - Another #1, million seller that peaked on July 7, 1956. It had originally been a #2 hit for Glenn Miller in 1939.
5. I'M SORRY - A #11 song that topped out on March 23, 1957. A Buck Ram/Peter Tinturin/William White composition.
6. TWILIGHT TIME - Their third #1, million seller hit that peaked on April 7, 1958. Had previously been a #8 hit for the Three Suns in 1944. Written by Buck Ram and Marty Nevins.
7. SMOKE GETS IN YOUR EYES - Their fourth and last #1, million selling song. It topped on December 1, 1958. It had also been a #1 hit for Paul Whiteman's Orchestra in 1934.
8. ENCHANTED - A #12 hit that peaked on April 6, 1959. Written by Buck Ram.
9. HARBOR LIGHTS - A #8 song that topped out on February 15, 1960. It had previously been a #1 hit for Sammy Kaye in 1950.
10. TO EACH HIS OWN - A #21 song that peaked on October 24, 1960. This is a beautiful version. A #1 hit for Eddy Howard in 1946.
<![if !vml]>

<![endif]>
A FINAL THOUGHT ON TONY WILLIAMS AND THE MUSIC.
It seems pretty obvious that Buck Ram did very well by The Platters during this era. He certainly knew how to pick their music - a combination of his songs and some old standards that had been hits 20+ years before. Buck Ram passed away on January 1, 1991.
In 1960 Tony Williams left the group to seek a solo career and, as with many other lead singers, never had another hit record. Certainly it seems sad that such a talented man would not make future hit records. But it is an old story.
After all, great lead singers such as Dennis Yost (of the Classics IV), Jay Black (of Jay and the Americans) and Gary Puckett (of the Union Gap) all fall into that category. I know that Dennis Yost had some success in night clubs and Gary Puckett did make some Oldies But Goodies Tours in the past. I even caught him in Sacramento in 1984. He was appearing with The Turtles, Association and Spanky and Our Gang. He still was great!
NOW, A WORD ABOUT PURCHASING PLATTER'S RECORDINGS: They can still be had and come in some excellent collections. However, you must be careful as there are some re-recordings available by other later members of the group that, I feel, are not up to the high standard of the originals. So be sure that you are purchasing the original recordings with Tony Williams as lead if that is what you are looking for!
(P.S. I own the Rhino compilation from 1998, "The Best of The Platters - Enchanted". It's an excellent collection that includes all of the Tony Williams' Platters hits plus three of the Platters hits fronted by Sonny Turner.)
Also, if you have never heard of The Platters or never heard all of the above songs, why don't you check them out. You are in for a treat!
Tony Williams and The Platters did indeed have "The Magic Touch"!